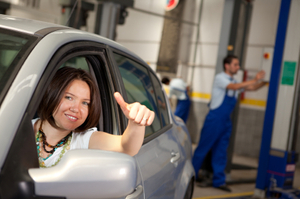 17 Nov

RNR Auto Glass Offers More Than Just Glass

RNR Auto Glass has been serving the Auto Glass Service needs of San Antonio since 2006.  Over the past 12 years of serving the Alamo City, we've grown and expanded and have been blessed to touch as many of our friends and neighbors as we have. As much as we appreciate being know as your go-to San Antonio Auto Glass Repair company, RNR Auto Glass actually offers way more than just Auto Glass Repair and Auto Glass Replacement. With our shop and team of dedicated experts, we're able to fix many common vehicle issues.

For example, we offer window motor and regulator repair and replacement. If your window isn't rolling up or down, there's a very strong possibility that your window motor and/or regulator could need service. Not only will we help with replacing the window itself, but we'll also service the motors and mechanisms to ensure that your new window works perfectly every time you use it. It's just one of the many repair services we can handle in-shop.

Did you know we also offer service for several other small auto repairs? While we work on your windshield and auto glass, we can also repair small dents in your vehicle's exterior. We're not a full-service body shop, but we have the expertise and know-how to help with those menacing little dings and dents. In fact, we helped a client who had a small fender bender pop out the ding in his bumper on his truck!

Our auto-repair abilities even go further than that! Got a broken door handle that needs to be fixed? We do that! Is your door panel loose and need to be replaced? RNR can do it! Is the window button broken, or you window crank handle needing some repair? You got it. Our team at RNR can fix that, too. We can even repair and replace broken tail lights or headlights!

Overall, if you're in need of fantastic Auto Glass Repair, consider RNR your prime destination. While you're here, you can always ask about any other service you've been needing and there's a pretty strong possibility that we'll cover that, too. So don't put off those San Antonio Auto Glass Repairs or small automotive repairs any longer! Bring them into our shop today and let us get you back up and running!