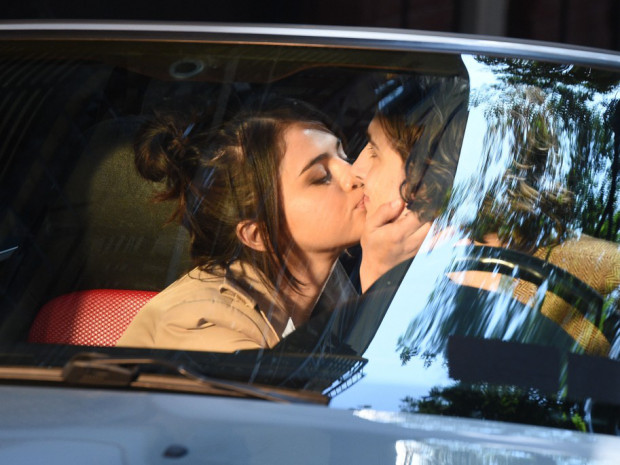 07 Feb

Auto Glass Repair Can Be Romantic, Too!

Well, folks, it's here.

Over the next week or so, the 2.2 million people in San Antonio will spend an exorbitant amount of time and money trying to show their significant other how much they love them. There will be expensive dinner dates (good luck with those long lines, folks. Better make reservations ASAP), ridiculously over-priced floral bouquets (we really should consider selling flowers for one week out of the year), all kinds of big, romantic gestures being made (we hear the Coyote will serenade your sweetheart if you're willing to pony-up the cash), and enough diamonds will be sold to cause Leonardo DiCaprio to consider making Blood Diamond 2.

Here at RNR Auto Glass, we like romance and love just as much as the next person. We're not some collection of grumpy, anti-love curmudgeons. Some of us have even spent our hard-earned money watching Valentine's Day on DVD (and an embarrassingly high percentage of those actually saw it when it came out in theaters!). In fact, we're just like you. We'll go out and overdo it on Valentine's Day, just like the rest of San Antonio. However, there's one great option that is frequently overlooked that could make for a thoughtful, long-lasting and valuable Valentine's Day gift.

Give you loved one some expert auto glass repair from the pros at RNR Auto Glass.

Ok, bear with me a minute here. I know that seems like selfless self-promotion on a Kardashian level. And… maybe it kind of is, but that's not the point. The fact of the matter is that if you're like most people in San Antonio, you spend a lot of time driving around our fair city, usually stuck in massive amounts of traffic on Loop 1604, 410 and Hwy 281. San Antonio ranks as one of the most gridlocked cities in Texas. Given that, the chances are pretty good that your loved one does, too. With all the time spent in your vehicle every day, wouldn't you want to give your loved one the opportunity to finally not see that large crack or chip that's been obstructing their view for the past few weeks or months (depending on how lazy you've been about fixing it)? At RNR Auto Glass, we offer some of the most affordable services, as well as the highest-quality service and products.

In addition to finally removing the nuisance and headache of making your significant other drive around with a cracked or chipped windshield, repairing or replacing that glass also helps improve their driving experience and makes doing so safer. The clearer your sight while driving, the less likely you are to have an accident, suffer eye strain, or make a mistake while driving due to visibility. So, in a way, you're actually helping save their life by fixing their auto glass problems. If you ask me, that's worth way more than a bouquet of roses that will die in a week  or a box of chocolates that will be devoured way sooner.

Plus, with auto glass repair from RNR Auto Glass, you're not getting some short-lived romantic gesture that will be over and done within a few short days. Auto glass services tend to last for several years (unless you're just particularly unlucky and break your glass again). Unless you get your loved one a puppy, you're probably not getting that much longevity out of your romantic Valentine's Day gift. Chances are, most of your gift ideas may be special for a day or two, but then life returns to normal and you've got nothing left to show for it. Hey, and speaking of romance, have you ever seen a picture of a cute couple kissing their car behind a cracked windshield? No, you absolutely have not. We're not saying you'll get more romantic activity from fixing your loved one's auto glass, but we're definitely not saying you won't.

So break the conventional norms this year. Don't overspend on the same old romantic, cliche that everyone else will. Give your loved one something they'll get a lot more use and a lot more benefit from, and probably something costs even less than your typical night-on-the-town. Bring your car to RNR and we'll get you back up to speed in no time!