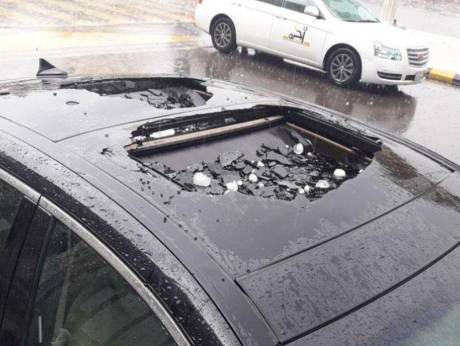 12 Apr

Spring is Hail Season

In the San Antonio area, severe weather is a part of life. It's almost as regular as a Spurs trip to the playoffs. Whether it's heavy rains, an occasional small earthquake, or golf-ball sized hail, there's almost always bound to be some sort of natural disaster afflicting the South Texas area during the months between March and June. Fortunately, when it comes to repairing damage from hail storms, RNR Auto Glass is here to assist with all your San Antonio auto glass needs.

Our team of dedicated experts will work with you and your insurance company to repair your chipped, cracked, damaged, or completely busted-out auto glass and replace it with a windshield, back glass, or window glass that is a perfect match for your vehicle. We know that when you've been impacted by severe weather, the last thing you want to deal with is an expensive, tedious auto glass repair. That's why we offer some of the best rates and prices in town, plus a wide variety of coupons, and try to take care of all of our customers in under an hour.

For those who can't make it into our shop on Nakoma, we even offer mobile auto glass repair services across the entire area. We'll come to you with all the equipment and tools needed to expertly fix your auto glass problems, and our service is always guaranteed. We stand behind our workmanship and the quality products that we use. That commitment to providing the best service and experience in San Antonio is what's helped us to accumulate dozens of five star reviews on Yelp and Google.

So fret not, when severe weather, hail and other calamities strike, you can rest assured that at least your car, truck, or SUV will have it's auto glass repair needs met and covered by the expert crew at RNR Auto Glass.